guess who went to watch star trek into darkness yesterday?
(clue: it wasn't brad pitt)
me! it was me! i finally decided that i've had enough of waiting (patience has never been a strong suit of mine) and went to watch it by myself.
haha well actually i just didn't want to wait. too excited! even as i was purchasing the ticket for myself i was positively shivering with anxious excitement and happiness, i was having heart palpitations while i was watching the movie, i kid you not.
the verdict?
i loved it! it was jam packed with action, exploding spaceships, aliens and benedict cumberbatch close ups. everything a girl could ever want in a movie. actually just the last one would do well enough on its own.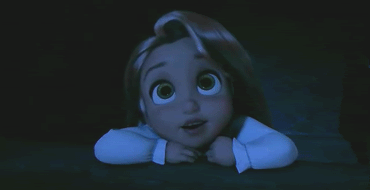 i'm not gonna write the storyline out for you, because part of what made this movie so interesting was the fact that i didn't know much about it from watching the trailers. i knew that kirk and spock and the rest of the crew were on board the enterprise, i knew that the villain they're looking for is john harrison who threatens to blow up stuff and kill people.
i think the storyline was well-written and it was interesting and there were plot twists (gasp!) and the characters showed a lot of emotions and spock and kirk's bromance was an awww!-worthy moment haha. i also love simon pegg who plays scotty, he's a laugh as always.
(that made me think. what about making a movie about zombie aliens from outer space huh? shaun of the dead meets star trek? huh? huh?)
but the best bit? well, of course. of course it's benedict cumberbatch. i feel like his name should be in large, bold happy colours. wait here:
be
ned
ict
cu
mb
er
bat
ch
. (yay!) i mean, i kind of think he was heavily promoted in this film, no doubt as an attraction for ladies to go watch the movie (ahem) and he was amazing in it. i won't give spoilers of course, but he turned out to be quite different from who i expected him to be.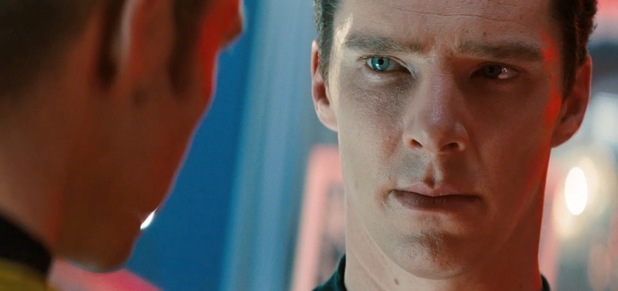 these closeups killed me. i squealed whenever i saw his face. (malu)
and i might be biased because i love like the man, but his level of acting was top notch. it was like...well, his face was kind of impassive but for a flicker of raw emotions on his face from time to time. but somehow, and i don't know how, the emotions really show. it's the sort of methodical slow burning anger of someone who is pissed off but is trying to control his emotions, a scheming man. he's a wronged man, in his eyes at least.
i'm reading a few raves on the interweb about this movie. a lot of people are saying that it's way better than the first movie in 2009 in terms of plotlines, character development and whatnot. i actually really liked the first movie but i do agree that this one's a whole lot more developed with the plot and all. i also kind of don't like eric bana purely because i think he sucked in his portrayal of the incredible hulk lol. for a n00b in the star trek franchise, i personally like this movie and i am going to watch it again.
all in all, i'm pretty sure i won't object to watching it again with a few friends and finally being able to fangirl as opposed to keeping it all in. the movie's 132 minutes long if i remember correctly from googling it earlier, so i'm bound to have missed some details right? teehee.
i can finally cross off star trek into darkness from my to watch list! now i have the hobbit 2, world war z, and basically anything benedict cumberbatch is involved with to watch. is it just me or are there no great movies out now (except for iron man 3 and star trek i mean)? sigh.